Where to begin? Let's see, I've been a professional writer for (gulp) 25+ years, including stints as CBS Radio Network feature correspondent, Los Angeles news reporter/anchor and (of course) ad agency copywriter.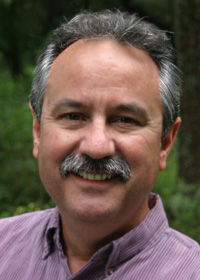 When my geek gene emerged in the early '90s, I became a computer applications trainer, technical writer and technology columnist for a national trade magazine.
My articles and essays have appeared in Reader's Digest and Los Angeles Times, among others. I was awarded Columbia University's prestigious Armstrong Award for Excellence.
In March, 2001, I launched Maine Creative Services, specializing in creating B2B marketing materials that are both effective and interesting. My specialties include:
Web copywriting
Websites, landing pages, email marketing, ebooks, audio-video scripts.
Direct Response copywriting
DR without the BS. No-hype B2B and B2C sales letters, landing pages, email/direct mail campaigns, radio-TV spots.
Media Kits, Public Relations campaigns
As a former media insider myself, I know exactly what editors, radio-TV producers and bloggers are looking for.
Marcom, corporate communications
Clear, concise and compelling white papers, case studies, special reports, newsletters, brochures.
I earned a B.A. in Communications from Notre Dame, and have since taken various writing courses and seminars at Northwestern and UCLA. I teach copywriting at the University of Southern Maine's Center for Continuing Education.
Want more?
Check out samples of my work
If you're ready to roll, contact me and let's talk about your next marketing project. No cost or obligation, of course.