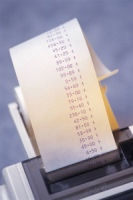 Direct response copywriting is magic! Trackable and testable, an effective business-to-business or business-to-consumer sales letter or email should be one of the primary workhorses of your marketing mix.
Powerful, personal and persuasive, direct response sales letters offer savvy marketers multiple opportunities to test and tweak various elements, including the headline, layout, copy, offer, mailing list, price and bonus materials.
That's even more true for landing pages and email campaigns, another important ingredient in direct response. Results can be tested and tracked weekly, daily, even hourly. That means less waste, lower expense and higher ROI.
In print or on the web, long or short, stand-alone or as part of a DM direct mail package, great sales letter copy appeals to both emotion and logic. Great copy paints "word pictures" that are irresistible to the target market. They show the buyer — clearly and specifically — how much better their lives will be, if they'll only blow the cobwebs off their wallets.
Unlike "image" advertising, sales letters and other direct response ads motivate the reader to call, click and take action — now!
Click here for a few examples of my B-to-B copywriting for various clients.